We are delighted to announce the release of Provideam v4.7. This release offers substantial improvements to our graphics/charts components. We are confident that users will be delighted with the new look.
A summary of new features;
OEE Monitoring Charts:
Chart Scaling. We have now added sophisticated code to auto-scale the charts to the available space on your browser. Thus we maximize the viewing area of the chart no matter what the resolution or physical screen size. This aids greatly the look and readability of the charts.
Chart Design. The chart design has been completely overhauled. We have brightened up the chart default colors to give a more attractive appearance. And, in addition we have standardized on a 2D layout as our customers find these more visually effective.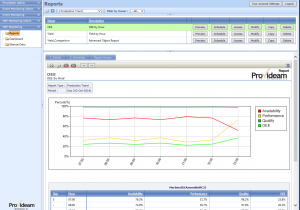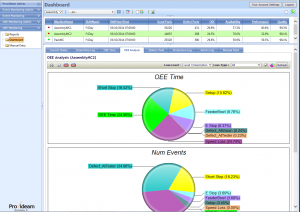 Live Views:
Video Options. We have now added the option to play MP4 video on the Live Views and Custom Pages. This allows users to include various useful informative video information in the Live View presentation. For example customers are already using this exciting new feature to play Machine Operating Instruction videos as well as Health & Safety Messages.
If you have any suggestions or comments on the new look please share them with us.
October 3, 2014
Paul Mitchell
Release