16th Jan 2018: Provideam v4.15 Released
We are delighted to announce that Provideam v4.15 is now available for download. In this release we have fixed a number of small bugs, introduced a new Yield Log Report Type, added new Report Period Types (WTD, MTD, YTD), enhanced the Custom Static Functions and added a drill down capability to OEE Loss Reports.
A summary of new features;
OEE Reports:
OEE Loss Report Drilldown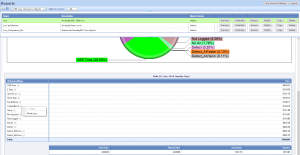 The screenshot above shows a Loss Report with the Drill Down Menu option expanded for the 'Output Block' Mode. Clicking the 'Mode Log' option generates a TimeBar Chart and Mode Log for the selected Mode.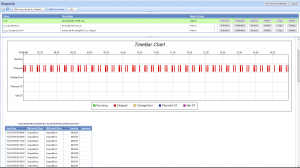 OEE Report Period Options – WTD, MTD & YTD

The above screenshot shows the Report Wizard Period Selection with the "WTD" (Week to Date) option selected. This will create a report between a selected date and the first day of the week in which the selected date occurs. The example below shows a WTD report. The Report Date Selected is the 16th of January. In this case the 15th January is the Start Date of the Week so the Report shows data from the 15th of January only.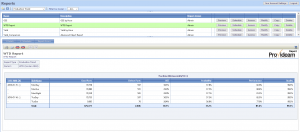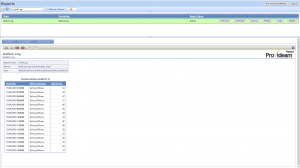 Above is a sample Yield Log Report showing the recorded Defects for a selected Machine over a selected Period.
Custom Static Functions with multiple Fields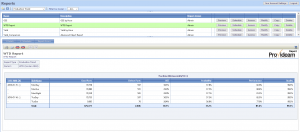 The screenshot shows an example of a Custom Static Function where static values have been defined for various Machines as well as an Area. One of the main uses of Custom Static Functions is to set a range of Targets in Reports. In the example below the Custom Static Function we defined above is being used to Conditionally Format the OEE Cell on the Report. When the row OEE value is below the Custom Static Function Value we set the OEE background colour to Red.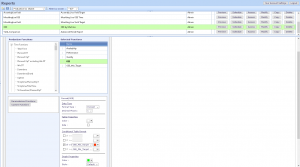 The resulting report is shown below. Note the two cells which appear with a Red background have OEE values below the Target we set in the Custom Static Function.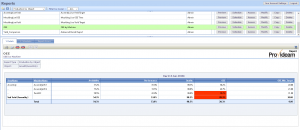 OEE Admin:
Machine-Part-StdTime CSV Import/Export Facility.
We hope you will find these new features useful. For more information see the Revision History Table on the downloads page.
If you have any suggestions or comments for future versions please share them with us.
January 16, 2018
Paul Mitchell
Release